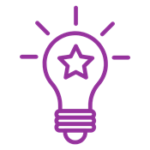 75% of Camp Unmuted campers are eligible to receive aid or scholarship.
Camp Unmuted Scholarships
General Scholarships:
The team at Unmutedco is dedicated to providing transformational programs to  the communities we serve and this comes without exception.  In conjunction to the launch of the Camp Unmuted extension campus, UMCO continues to offer one of the most robust and diligent digital internship programs in the United States.  As of 2022, over 2,500 interns have completed one of our programs.  
The UMCO General Fund and Black and brown small businesses around the country contribute to the UMCO scholarship fund which enables to offer low-cost, community enhancement programs and training.  Unlike other programs, our private training programs are intentional, inclusive and deliberately affordable.
Any applicant experiencing a hardship and is unable to meet a financial need with scholarship assistance should contact our Financial Assistance team for help.  
Camp Unmuted will accept scholarship or grant funds for any camper, to donate to our general fund or to a camper directly, please click here.
Deadlines
Single Course Scholarships:
Up to $150 per course; Two course maximum.
Scholarship submission must be received 7 days before course begin date.
***Course Scholarship Deadline listed on Course Page.
Program Scholarships:  Up to $1100 per summer term.
Scholarship submission must be received 7 days before first course begin date.
Unmuted Visions Scholarship Submissions
It's easy to qualify for a Camp Unmuted scholarship**! Any applicant is eligible.  Please pay close attention to deadlines.
CAMP UNMUTED
TYPE OF AID AVAILABLE
COVERAGE
SINGLE COURSE
SCHOLARSHIP*
UP TO 50%
SUMMER BOOST
(2 COURSES)
SCHOLARSHIP*
UP TO 100%
SUMMER BLAST
(4 COURSES)
SCHOLARSHIP*
UP TO 100%
*Scholarship application must be submitted by course/program deadline to be considered and/or eligible for aid disbursement.
**Campers interested in more than one course should consider applying for a program.  Aid cannot be added to programs at a later date.
Camp Unmuted scholarships are awarded by course or program.  Each course is eligible to receive up to 50% in Camp Unmuted-allocated scholarship funding.  Each program is eligible to receive up to 100%.
---
How to Apply
The Camp Unmuted Team wants to know about you and what you will do to UNMUTE the world!  Understanding that we all express ourselves in different ways, we've made it easy for you to tell us!
Submit a Video
Record a 60-90 second video telling us why you want to attend Camp Unmuted
You should talk about one program you want to participate in and why
Introduce us to your life, your friends and your family
Tell us one dream job you'd like to have
Tell us how you would
Applicants will register for the Free Camp Unmuted Scholarship Course to submit videos.